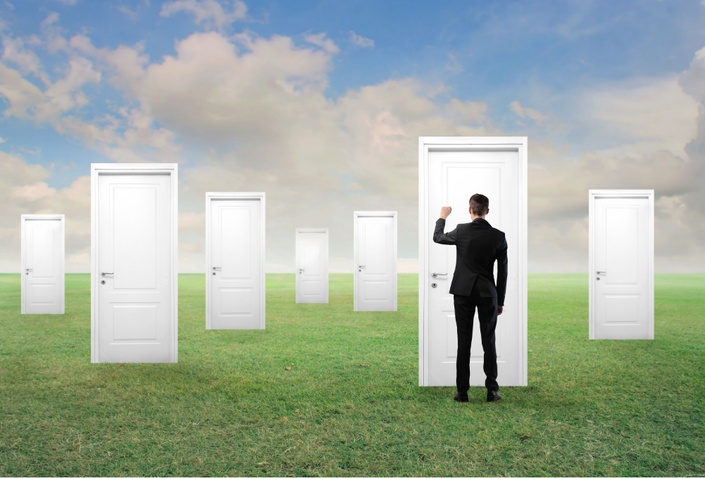 Client Cornucopia Live! November 2021
Business Development Done Right.
About this course
As famous as Moore eSSentials may be for sourcing training, there is one critical (but often overlooked) fact. The best recruiter only needs to source when they have jobs to fill. And being good at one doesn't mean you can't be effective at the other. This class has one all-encompassing deliverable: To get you more clients. And not just those clients you want to fire - but good ones to grow your business on.
This course will walk you through all aspects of business development in the recruiting industry. You'll go through the program live, with only a handful of other students, so we can give constant feedback. We'll tackle how to identify your market, get the meetings, negotiate fees and contracts, prepping clients and firing them. Everyone who does their homework ends up with new clients.
THIS MIGHT BE FOR YOU IF
You're neck deep in undesireable clients.
You are struggling to have enough business.
Your business is precariously balanced on the whims of one large client.
You've always disliked business development and want a better way.
You want out of the feast or famine recruiting cycle.
MPC marketing isn't working anymore for you. (It's not just you.)
WHAT WE'll COVER
Finding new clients who have a better chance of hiring your candidates.
Automating your process to get more leads in the future
Turning waste of time calls into a possible source for growth.
How to get the meeting, negotiate the deal and even what to make sure you have in your contracts.
Your Instructors
Testimonials
"She provided the most thorough search string training that I have ever experienced. Tricia is enthusiastic and a great trainer. I would recommend Tricia for anyone required to perform research."
Elizabeth Luchsinger
Quality Director, Edgerton Hospital
"Her depth of knowledge of the subject matter obviously comes from years of experience. Her ability to clearly and patiently explain the content with just the right amount of wit injected was terrific. I look forward to hiring her again in the future for additional instruction!"
Matthew Moses
Principal, CrossOver
"Not only does she know her way around the internet like she helped invent it, Tricia is incredibly passionate about sharing her knowledge and teaching students how to harness the latest search tools and methodologies to ferret out hard-to-find people."
Andrew Moore
Associate Editor, Markets at Platts
"Tricia brings a deep level of professional expertise to her clients. Her knowledge and passion for what she does is evident in the results that her clients receive from her classes. The one thing that sets her apart from other trainers is her character and integrity of ensuring your success beyond the transaction. It's totally appreciated!"
Lisa Guidry, CEO
GeauxSource & Extreme Technologies Inc.
"I had the privilege of attending the e-sourcing training conducted by Tricia and Jason last week. It was amazing. In fact I was able to put some of the ideas into action my first day back in the office. Looking forward to what she comes up with next."
Ian Steeves
Business Development Manager
T.E.A.M.S. Transport
Program Modules
Start Here
Available in days
days after you enroll
Week One
Available in days
days after you enroll
Week Two
Available in days
days after you enroll
Frequently Asked Questions
When is class?
Client Cornucopia begins on Monday, November 15, 2021 at 1:00 PM Central, and runs for two hours each day the first week.
Can I get a recording?
No. Well sort of. Imagine you've just seen a summer blockbuster for about ten dollars. If you had the recording to bring home to your friends and family (and everyone else in the theater did as well,) it would signify the end of ticket sales. Soon the movie industry would be bankrupt and you'd have to huddle around the fire and tell stories instead. That said, we understand that sometimes you need a recording to train your whole team, and to keep them trained as you add staff. Call Tricia and talk about private training in those cases.
Can I pay for one and sneak the rest of my team around the screen?
Remember that movie example? This is instead like paying to see the movie and then letting the rest of your friend in through the emergency exit like some sort of obnoxious, thieving teenager. No, don't do that. Get off my lawn!
How many seats are available?
Unlike eSSentials, we cap class at fifteen people. This program is so much more hands-on, that even with half as many students and two instructors, this is the most to make sure you get time..
Are there training materials I get to keep?
Many sessions come with some other download, whether it's contracts or something else we think you'll need. Like eSSentials, there is a private forum on Facebook just for Cliet Cornucopia students.
Won't the other students steal my clients?!?!?
We understand your anxiety. With every Cornucopia class we have a contract we forward just for that reason. In two years, one student refused to sign it. In that case, we don't openly talk about clients to protect your interests.