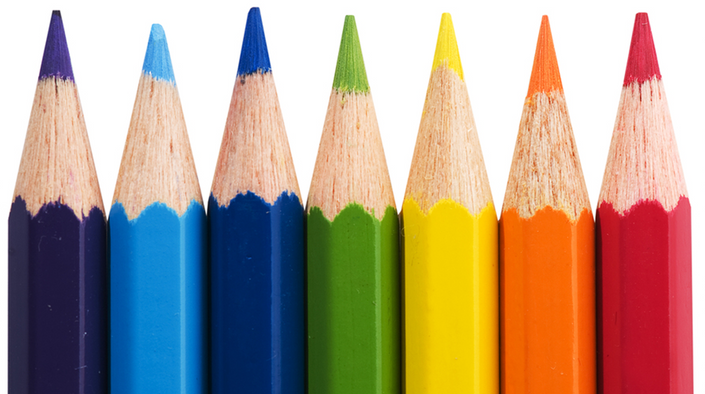 eSourcing eSSentials Live! October 2021
Never Run Out of Candidates
About this course
We started it for recruiters, but eSourcing training isn't just for them. Many firms have dedicated sourcers or research people whose job it is to find the passive candidates for all the open positions. And while we teach this primarily to the talent acquisition community, we've had sales people eagerly take this class for the same reason. Finding people online is faster than any other method. (Yes, we even tried door to door.)
Half of recruiters are only using LinkedIn to find people. Don't be that guy! (Okay, we'll teach you LinkedIn methods, but only for a fraction of class.) Our students call this the highest return on your investment in the sourcing market today. Try it out and learn why more than 70% of our customers are repeat customers, and why we are recommend by business coaches, entrepreneurs, and even other trainers.
THIS MIGHT BE FOR YOU IF
You want to NEVER run out of people to recruit, no matter whom you target.
You're ready to conquer Boolean Search the EASIEST way out there.
You need more candidates in an extremely tight labor market.
You learn better when training is FUN.
You've trained with Jason and Tricia before, and just can't get enough of the most highly reviewed trainers in our industry.
You prefer to find people without deception.
You spend too much time on sourcing, and want to know how to do it FAST.
You are tired of sourcing being a struggle, and are ready to do it right.
WHAT WE'll COVER
See everyone on LinkedIn, no matter how little you pay or how many connections you enjoy.
Find contact information for anyone. (Within limits, we aren't bypassing Witness Protection or holding a séance.)
Uncover ways to find members of nearly any association or conference.
We'll cover posting jobs, because there is a good way to do it no matter what the other trainers say.
More than names and contact information, we'll teach you the best way to reach out to them as well! After class, you'll have the perfect email.
Pay nothing for sites like LinkedIn and Zoominfo, while still seeing everything you need. You'll pull people from the far corners of the internet.
Learn how to turn pictures into candidates with our NEW image search.
You will end this program with a folder of searches for on-demand candidates, anytime and anywhere
Go beyond LinkedIn with instructions on our favorite sites and ways to search, guaranteeing you NEVER run out of candidates!
We'll even teach you how to automate this so you can SEARCH THE FUTURE.
Your Instructors
Testimonials
"She provided the most thorough search string training that I have ever experienced. Tricia is enthusiastic and a great trainer. I would recommend Tricia for anyone required to perform research."
Elizabeth Luchsinger
Quality Director, Edgerton Hospital
"Her depth of knowledge of the subject matter obviously comes from years of experience. Her ability to clearly and patiently explain the content with just the right amount of wit injected was terrific. I look forward to hiring her again in the future for additional instruction!"
Matthew Moses
Principal, CrossOver
"Not only does she know her way around the internet like she helped invent it, Tricia is incredibly passionate about sharing her knowledge and teaching students how to harness the latest search tools and methodologies to ferret out hard-to-find people."
Andrew Moore
Associate Editor, Markets at Platts
"Tricia brings a deep level of professional expertise to her clients. Her knowledge and passion for what she does is evident in the results that her clients receive from her classes. The one thing that sets her apart from other trainers is her character and integrity of ensuring your success beyond the transaction. It's totally appreciated!"
Lisa Guidry, CEO
GeauxSource & Extreme Technologies Inc.
"I had the privilege of attending the e-sourcing training conducted by Tricia and Jason last week. It was amazing. In fact I was able to put some of the ideas into action my first day back in the office. Looking forward to what she comes up with next."
Ian Steeves
Business Development Manager
T.E.A.M.S. Transport
Frequently Asked Questions
When is class?
eSourcing eSSentials Plus begins on Monday, October 4 at 1 PM Central, and runs for two hours each day that week. Week Two has two sessions on October 13th and 14th, and the final two sessions are on October 20th and 21st. All classes are taught live, and will run for approximately 2 hours per day.
Can I get a recording?
No. Well sort of. Imagine you've just seen a summer blockbuster for about ten dollars. If you had the recording to bring home to your friends and family (and everyone else in the theater did as well,) it would signify the end of ticket sales. Soon the movie industry would be bankrupt and you'd have to huddle around the fire and tell stories instead. That said, we understand that sometimes you need a recording to train your whole team, and to keep them trained as you add staff. Call Tricia and talk about private training in those cases.
Can I pay for one and sneak the rest of my team around the screen?
Remember that movie example? This is instead like paying to see the movie and then letting the rest of your friend in through the emergency exit like some sort of obnoxious, thieving teenager. No, don't do that. Get off my lawn!
I'd like to pay to register more than one person, how do I do that?
You have a couple options. You can pass your credit card around and have each person register themselves, or you can call Tricia at 630.830.3000 and she can process everything in one transaction and then provide you with coupon codes to distribute to your team for each person to set up their account.
How many seats are available?
We cap class at thirty people. This keeps the size manageable with two instructors so no one's questions or needs get ignored by the mass of people. It's the difference between planning a party with a few friends, and planning a party with Congress. With the former, you'll get things done and have more fun.
Are there training materials I get to keep?
We're glad you asked. Yes, so much aftercare. First, every class comes with a pdf workbook. Every session generates a search string document which will also be saved to your dashboard for you to download. Finally, you'll be invited to our forum on Facebook to get your answers when something changes whether it is weeks or years after class. It's like having you college professors available if something they taught you doesn't work on the job.
What kind of computer background do I need?
You should have a computer. Even though we'll be teaching you complex Boolean search strings, we'll make sure you understand. We've had students range from power users to people that didn't know how to right click with a mouse.