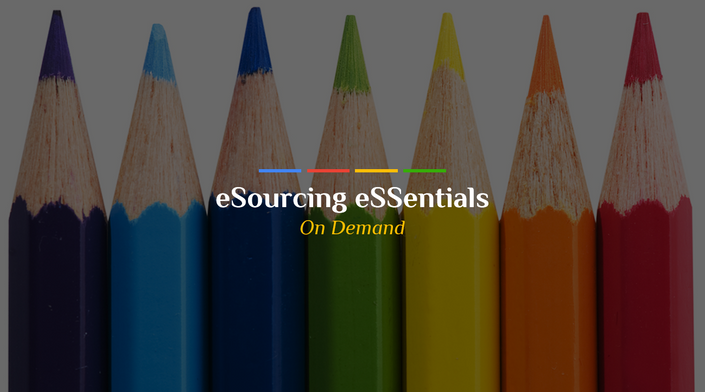 eSourcing eSSentials On Demand Sourcing
Training on Your Time
About this course
Couldn't you make better decisions and influence more people if you could peer into their private lives? We think so, and we're doing it. Now you can too. This program will take you less than one hour to complete, and you can be searching within five minutes of purchase with our amazing URL Manipulation key. If you can do a find and replace in Word, you can use our key. (And if you don't know how to do a find and replace, we'll teach you.)
So how do we use it? Jason and Tricia run a Deep Dive to prepare for a client meeting. We learn information about the prospective client so we can steer the conversation in a way that causes the potential client to feel like working with us is karma. We also use it before hiring new staff for our companies, evaluating a candidate before presenting them, learn what other people can see about us online, and even for evidence in a court case.
Is This Ethical?
It is. You're not breaking into someone's Facebook account. You're not accessing their passwords. You're not doing espionage. It can feel a little uncomfortable to leverage the fact that the vast majority of the 2 Billion people on Facebook don't fully understand how much of their online activity is visible to the people who know how to find it. (You, once you purchase Facebook Deep Dive.) Think about it like this. There's a bunch of stuff the police can't learn about you without a warrant. But if your trash is at the street, and they go through it, they can learn those things.
Having your privacy settings in place is like shredding every confidential document before tossing it in the trash. What's left is food containers, partially eaten meals, magazines, catalogs, and the like. That's really enough though. Imagine a pile of trash consisting of dozens of fast food bags, even more baby food jars, and a recycle bin nearly full of empty beer cans. You've already made judgments about the kind of people live there. Even their fitness as parents - all from easily acquired, non-confidential trash. This may be the only class you'll ever love compared to dumpster diving.
Your Instructors
Frequently Asked Questions
When is class?
You can access the videos anytime you want. We'll be doing a live QA session on December 13th at 11 am if you want to come and watch how we use it and our conclusions about people.
What kind of computer background do I need?
You should have a computer and the ability to log in to class.