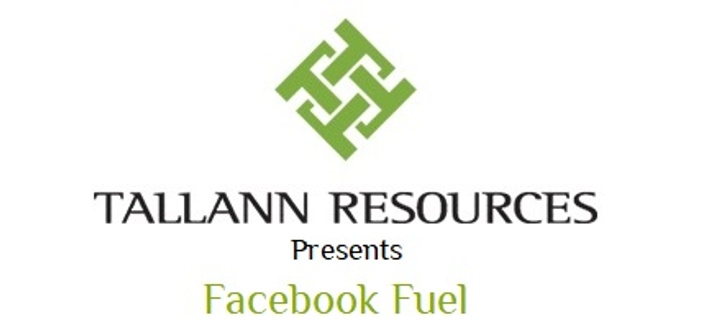 Tallann Resources Presents
Facebook Fuel
About this course
Tom Erb here. When I first met Tricia and Jason, I'd already heard good things. When they showed me this program, well, I was blown away. Let me admit, I didn't know how easy it could be for anyone to find people from the more than 2 BILLION on Facebook. People of all walks of life waste time on Facebook. This training will give you access to all of them. Everyone is on Facebook. From grandmothers to teens, welders, nurses, day laborers all the way to high end execs. Facebook gives you a way to find them all. Every staffing firm should be e-Sourcing candidates from them.
Years ago, when Graph Search (Facebook's semantic search tool) came online, Tricia and Jason were the first training firm to build a class for it. They literally taught it the same month as it first became possible to source people from Facebook. The challenge is now a different one. Searching the social network was so powerful, people found it creepy. Facebook was forced to dial back the functionality – yet Moore eSSentials adapted. They found a way to continue using the tool, even though it had been taken down. Watch the video below to hear Tricia and I talk you through the training.
HERE'S WHAT YOU GET
Immediate Results. Have new people to call within 15 minutes of purchase.
Search Facebook. By title, employer, groups, education, skills, location, likes, and more.
Exact Profiles. See the individual profiles of all the people matching your criteria.
Organic Growth. Not how to get likes, how to get people to come to you on their own.
Messaging. The right way to reach out to someone through Messenger to get a response.
Support. Live QA once a month and lifetime access to our private membership group.
Your Instructors
WHAT THEY'll COVER
Control Your Account. If you're going to talk with candidates or customers on Facebook, they'll make sure your Facebook account is set up correctly and your information is protected..
Paid Advertising for Job Postings. Learn the steps involved to have your jobs show up in your target audiences' News Feed. No one does it, and you'll be surprised at the results. They've made hires with this technique, but tell me they made a lot of mistakes first. I don't want you to make the same mistakes.
Organic Referrals. There's a whole other world inside of Facebook groups. If you approach them the correct way, there's an amazing (and free) way to get to the people you need. They'll show you how to organically build referrals in less than 20 minutes a day.
Direct Sourcing. Finding exactly the people you need on Facebook takes skill. They're going to teach you how to manipulate the URL to force Facebook to show you exactly the people you want. It sounds scary, but it's actually easy. You can search and find people in so many ways, you basically have to see it to believe it.
Frequently Asked Questions
When is class?
You can access the videos anytime you want. They'll be doing a live QA sessions for us throughout 2019 in case you have any questions.
What kind of computer background do I need?
You should have a computer and the ability to log in to class. Oh, and a Facebook account.
Can my whole office watch this?
Absolutely... BUT: Only one person (the person enrolled) will have access to Jason and Tricia during QAs, and access to the private Facebook Forum.
This program is not open for enrollment.